Book "7 Steps to Baby`s Better Sleep"
The most effective way to get baby to fall asleep faster and sleep better.. 
… get more time for yourself…
… is getting to know babies. 
Then you don`t have to listen to the baby`s cry of protest, wait to react to the cry, avoid looking into his eyes when he falls asleep or be awfraid to nurse him to sleep.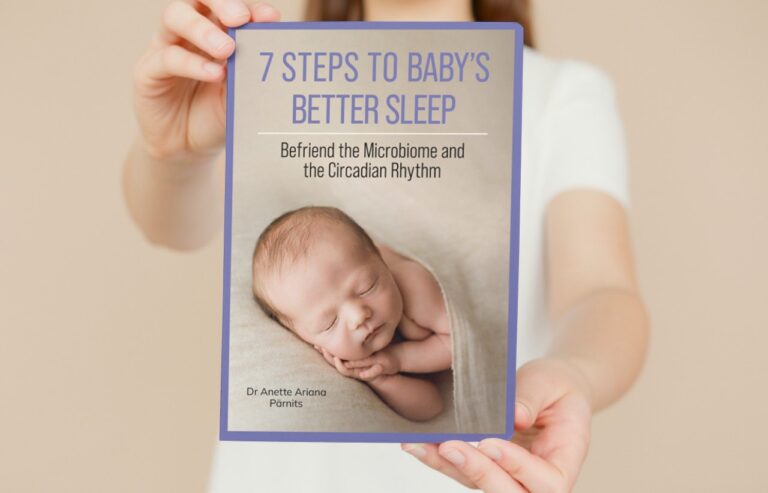 Let me guess:

The job you are doing by taking care of the baby is great, but let`s be honest - it has brought you to the point of exhaustion.
Every time I hear some sleep experts talking about babies`s sleep, I see that they are talking about unimportant things. The focus is on how to teach babies, aboid bad habits, make sleep routines and practice independent falling asleep. 
As a results: you are stressed because it seems that you have got a bad student. He starts to cry and you feel that you can`t manage to avoid this overtiredness at all. That the fault is in you. Hint: it`s not. 🙂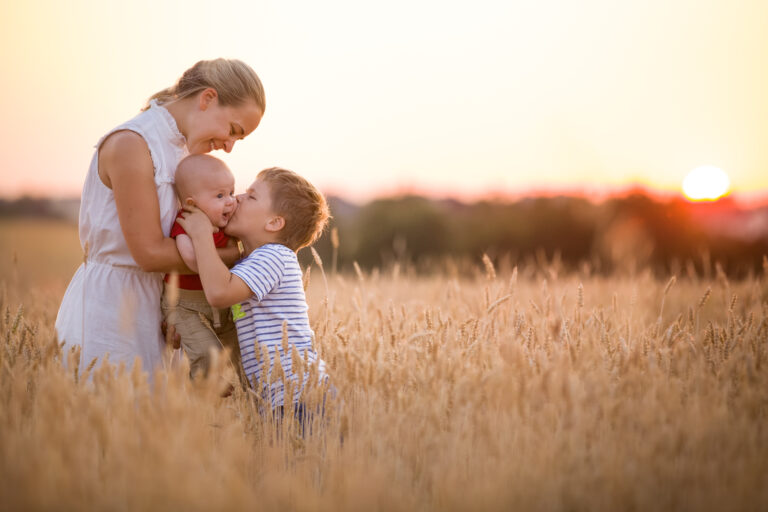 There is a better way to get better sleep for you and your baby that doesn`t make you go against your instincts.
Do as your inner primal mother tells you and add in-depth knowledge about sleep to your baggage, which will help you support your child"s biologically best possible sleep, typical brain development, and get time for yourself. 
Before the birth of the child, I thought that the child sleeps when he is tired and had never familiarized myself with how much babies can sleep in a day. When the problems came, I started to investigate. I passed the XXX sleep consultant lecture. I felt that this information was not enough and teaching a child to sleep by crying did not seem normal to me. Next, I turned to XXX's sleep consultant and he was also helpful. They cannot be compared with the information you provided. You've done such a great job! I am very grateful for this information! I'm just sorry I didn't know all this before the baby was born, it would have saved me a lot of sleepless nights! Now I dare to think about the next child. Thank you very much!
You have to do 7 evidence-based steps for this:
The book is based on knowledge of evolution and over 430 scientific studies.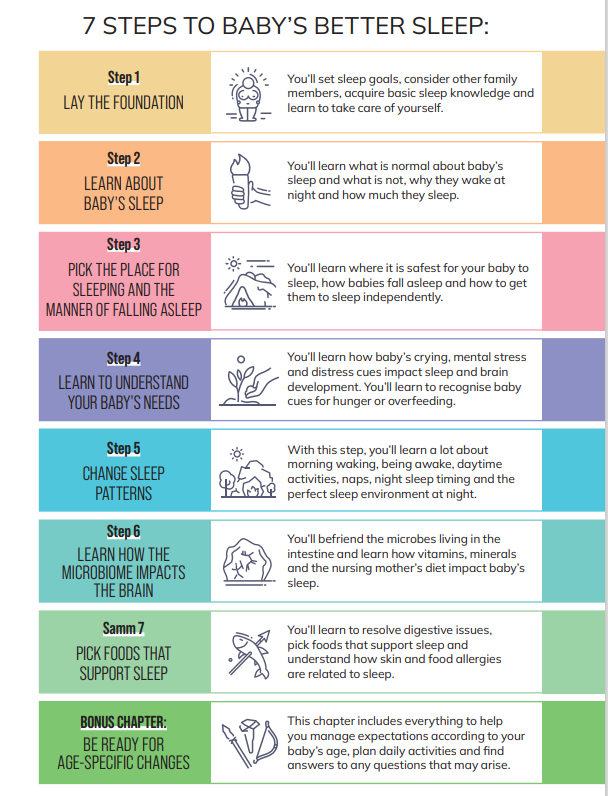 I was gulping down every word because I've been subconsciously looking for this kind of material all my life! How big is the mother's responsibility as the breadwinner of the family!!!
Will it be in this book...?
Book has been sold over 1000 books and the feedback is:
First of all, THANK YOU SO MUCH FOR WRITING THIS BOOK! You have put together a lot of such important information, which is so necessary for parents who have difficulties in the area of ​​baby's sleep, and in fact for every parent. A really worthwhile read. I personally consider the topic of nutrition/microbiome and the topic of monitoring emergency signs to be particularly important in relation to the field of sleep. And also the topic where you wrote about the bad side/errors of the so-called conventional sleep school/sleep counselors' recommendations. By the way, just yesterday the family doctor told me "Read about sleep school". So your book would also be a good read for family doctors..." I was well spoken and very interested in those places where they explained very specifically how certain body functions work and affect sleep (e.g. tryptophan-serotonin-melatonin). I think that such explanations with scientific real reasons are very interesting.
And then BOOM, it all made so much sense. Sooo logical! And if before that I gave 1/3 extra food because the baby was crying and stuffing his hand in his mouth, so I thought that his stomach would be empty and I didn't have enough milk, now surprise surprise, the baby doesn't want to eat more! It's just that most of the cries I thought were I-want-to-eat were actually I-want-to-pee-poo.
It's impressive how much research you've done and how thorough you are on topics affecting sleep. The most valuable (and also the most difficult) chapter for me was the chapter on nutrition, because it seemed to me from a very early age that nutrition can affect one's well-being, but for me it was a sufficiently unfamiliar field, and when discussing with specialists, I still received feedback that the child is growing, developing normally and something should not be serious. Which is good :), but because the sleep did not improve completely with the usual methods and we also have atopic dermatitis, it did not give me peace, from time to time I still experimented with changing my diet, sometimes I experienced progress, often I doubted myself and felt a lot of worry. All the more, I find that such an evidence-based approach to nutrition is valuable information for parents. In my opinion, your book is so meaningful that instead of reading it, I would prefer to buy a personal book at home, which I can browse and check the information if necessary. To be honest, I even delayed going to bed because I couldn't stop reading before my computer battery died :D. Thank you very much and from the bottom of my heart I wish you much success in publishing this valuable book! I truly think this is the most comprehensive and valuable sleep book I have read to date. At the same time, you probably wouldn't expect a sleep consultant to have such extensive medical knowledge (I think that not many family doctors have your knowledge either). I see this depth of nutrition in your approach as enriching. As a mother myself, I often felt that I did not know enough about digestion and nutrition to rule out/identify digestive problems. While reading your book, I gained a lot of specific information that I can further investigate for my child. Thank you very much for this!
Praise for the great work done, it can be seen that a lot of material and research has been done. I got a lot of interesting perspectives and new information. It was nice that the book had examples from personal life that I could easily relate to. I liked that the book is divided into many smaller chapters. I'm thinking from the point of view of a baby's mother - often I only manage to read 1-2 pages and I personally like that the text is divided into smaller chapters. I also liked that there was a summary at the end of each chapter. It was a pleasant and smooth reading, I got a lot of food for thought on how to improve my own and my baby's sleep.
I am sincerely honored to give this feedback, and if I can say something from the first emotion, your work is monumental, a real wake-up call (a nice paradox for a sleep book, huh) and hands down the best baby book I've read (and I've read an awful lot of them). The greatest strengths of your book are science-based, valuing and trusting the instincts of mother and baby, dealing with the real causes of problems and sharing your own experiences. Separately, I would like to highlight how valuable the emphasis is on monitoring emergency signs and problems with the digestive system - how little they are talked about in our area, and yet what key topics they are. It was thanks to your writing about the digestive system that I got the answers to the questions that have been bothering me and my son for the last 8+ months and that no doctor has yet explained. Thank you. In general, however, I would emphasize that it was a wonderful reading experience and all my admiration for your work as an author and mother.
I am truly amazed at the amount of research papers and books you have managed to work through alongside two small children and also to format them into an understandable comprehensive overview. I do believe that whoever does it will get it - but it's still phenomenal. When I think about why your book helped me so much, it's because I learned not only HOW I should do things, but also WHY I should do them. In the past, I have read all kinds of recommendations and advice in books/blogs that either have too vague or non-scientific explanations, or where there is no explanation at all. This understanding of WHY things are the way they are helps to find solutions even if the solutions proposed in the book should not work. This is the biggest advantage over other similar works, that instead of simple solutions, I get tools to create my own solutions. The most interesting part, however, was definitely the one that I hadn't fully understood before: this whole world of bacteria, vitamins, melatonin, etc. For example, how important melatonin is, how many things affect melatonin production, and what can result from its disruption. Super-super interesting.
I have to share my feelings – this is the best baby book I've read so far! Not just necessary, but also very interesting and well written! I appreciate that as a doctor/book author/counselor or whoever the adviser is, he also opens up a wider context and explains why one or the other thing is the way it is, instead of giving a checklist that I should blindly follow without understanding myself why one or the other thing is actually needed. And that the baby is after all a person and a whole, and that sleep cannot be looked at in isolation. Thank you for putting together such a necessary book and giving me back the confidence that I don't have to teach my child to connect sleep cycles or do other miracles!
This book is not just about sleep, but about everything related to toddlers and babies and how they are all ultimately connected to a child's sleep. providing closeness, breastfeeding, mother's diet, stress, brain development, skin problems, parent's own well-being, etc. the book strongly supports your inner primalness and makes you think critically about the recommendations and beliefs of society and the western world. My gut feeling and the primal mother in me did confirm that I am taking care of my baby correctly. I believe that every mother will find those ah-ha moments in this book.